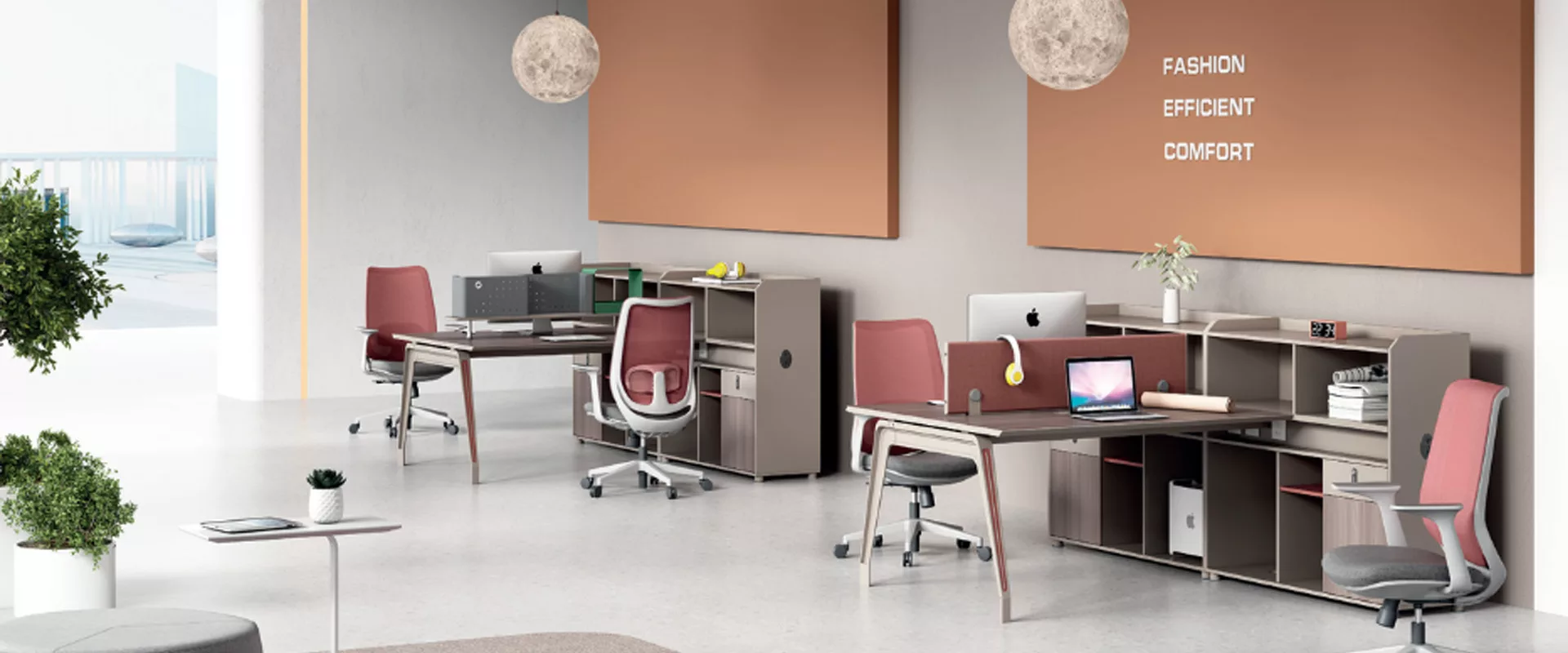 Few words
Who We Are
At IISA Office Furniture Store, we are a trusted provider of high-quality and stylish furniture for your workspace needs. With years of experience in the industry, we have established ourselves as a reliable source for top-notch office furniture solutions. Our team is passionate about creating functional and inspiring work environments that foster productivity and well-being.
What We Do
We specialize in offering a comprehensive range of office furniture options that cater to diverse needs and preferences. From ergonomic chairs and adjustable desks to versatile storage solutions and collaborative furniture, our extensive collection ensures that you can find the perfect pieces to create your ideal workspace. We curate our products with a keen eye for quality, comfort, and design, so you can trust that you're investing in furniture that will stand the test of time.
Why Choose Us
Choose IISA Office Furniture for top-quality, stylish, and ergonomic furniture solutions that will transform your workspace. Experience our exceptional service, extensive selection, and commitment to customer satisfaction. Let us help you create a productive and inspiring office environment that reflects your unique style and enhances the well-being of your employees.
Contact us
let's make something unique together